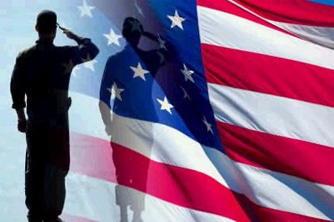 So what did you do for your 40th birthday?
My husband and I spent 3 days in New York prior to flying to Detroit to meet with my Father – my mum and he split up when I was a few months old. My trip to NY was fantastic as it was my 40th birthday whilst I was there.

We had to get up at 5am to take the 8am flight out of JFK to Detroit - My father lives about half an hours drive from the airport in a town called Novi. I felt a little nervous on the flight which is only 1 hour and 10 minuets but tried to keep my mind focused on the imminent meeting. I think what had really helped me was the fact that we had been emailing each other daily and sending photos and also speaking every other day by phone.

The flight passed very quickly. We had arranged meeting my father and his wife Lynn in the arrivals hall. As I descended on the escalator to the arrivals hall my heart was thumping and I was sweating, feeling very shaky indeed. I could see him through the glass doors, smiling and holding a red rose. When the doors opened he just ran a hugged me. My head was swimming with emotions and I was crying. We held on to each other for a while and Lynn was taking pictures. In all the excitement Nathan my husband forgot to take a picture.

After the initial meet we then went for lunch. It all felt surreal but I managed to chat freely about myself and my family although my legs where trembling. Lunch went well and I started to relax. We then went to my Dad and Lynn's home where I met my sister Amy, her husband, their two children, and my brother Jamie. The afternoon flew by and we all really hit it off and laughed and chatted for hours. We then went to a lovely restaurant for dinner. Nathan my husband kept the family chatting so that my Dad and I could do a little bonding. After dinner we returned to my Dads for cocktails and chatted until late. He then dropped us off at our hotel and we arrange to meet up at 10am the next morning. I slept surprisingly well.

The next day my father collected us and we went out for breakfast (well, it is America!). We then returned to his home and continued chatting and trying to get to know each other so much so that Nathan and I missed our flight back to New York! We did however manage to get on a later flight.

All I can really say is that we got on extremely well and both of us felt a strong connection. His family tell me that I look just like him when he was younger. I am going back to America to visit him on March 29th for 5 days. Hopefully we will do more bonding. We still speak daily via the telephone and email.

This I think is a success story with a very happy ending. However, it has taken me nearly 20 years so never give up searching or hoping.

Finding my father would not have been possible without the help of those connected with TRACE.

During the early 1990s I was a member of TRACE and kept in communication via the annual newsletters.

After several wrong avenues and having very young children and the usual stresses and strains of a working mother I decided to leave finding my Dad for a while.

I started looking again in the late '90s with information that I managed to get from various bodies in the US i.e. investigation companies. Then I got back in contact with TRACE. Sally gave me several possible addresses to start with. I also wrote to Niels Zussblatt at the NARA. I had an extremely speedy response from Niels, with some very concrete information, plus my father's military records. Then on the day I received this information from Niels, Sally also called me with a new address for my father and they were both 100% certain that this man was my father. Sally then explained what my next move should be and that I should write that 'letter'.

With Sally and my husband's help, I compiled the most important letter of my life. The next day I hurried to the Post Office and sent it.

The next 6 days where a nightmare, I could not sleep and felt in a state of panic! Then on Wednesday evening I got a call at 10.30pm - I answered and the person on the other end asked for Yvette. I said "You are speaking to her", the voice then said "Hi, I'm James your father".

As you can imagine my jaw hit the floor and I asked my husband to get me a large brandy!

My sincere thanks go to John, Sally and Niels Zussblatt. Finally to all you TRACERS that have given me encouragement and advice and of course your best wishes for the future.