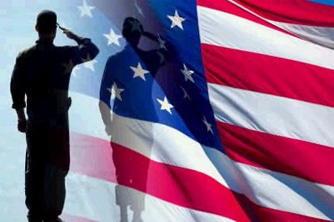 Thirza's Story
Originally I got in touch with Pamela Winfield who was helping me up to the time she was diagnosed with her illness, just by post and telephone in those days. I didn't make any real headway with searching in the US until I discovered this website and it was suggested I send my information off to Niels. All I had was my conception date and conception location, a name, air corps and a US state. Niels sent me back all the Air Corps California record cards he could find at the time. Mother wasn't at all happy about my raking up her ashamed past and wasn't very co-operative when it came to saying which of the 5 it might be. I did keep up the pressure with occasional and innocent passing questions - was he a pilot? - "No", base location? - Nothing! None of the 5 card details really fitted. And it caused a good deal of friction between us. Had I asked 20 years ago it would certainly have led to a permanent rift, usual in our family. At times I felt that to maybe lose a mother in search of a father who might not even exist now was just not worth it.

So where on earth to go now? At work with an office computer and access to the internet all day, I did one simple thing - I typed his (very ordinary) name into my search engine. Four names down, there was a site about someone with the same name and in California, who had been over in the UK from 1942 to 1945 loading bombs but he wasn't any of the 5 GIs that Niels had sent over.

Now, as we had an address from the website, Sally checked him out. Niels did another search because we had a unit name from his website as well and came up with his service number, and we also had his age. All this time I am still thinking it can't be him. Too easy.

Back to mother - How old was he? "Yes, 28". It fitted. She would never say what he did exactly, it was secret, "talk cost lives" she would tell me. Eventually she suggested 'bombs' which fitted. And then his website said he was involved with chemical warfare, which one suspects would have been 'secret'. So that fitted at last. But still a couple of things never tied in, his civilian occupation for instance.

Still it was not quite enough to convince either me or Sally that it was him, though I had to tell myself that the likelihood of a GI with the same name, same state, same age, same wartime occupation and same date of occupation here had to bode well.

Sally meanwhile had been in touch with his family by phone and rang me to say that my 'dad' and his sons were coming over for a WW2 reunion not far away. A week later we met at their hotel waiting for them to return from a ceremony. But they never showed up, we found where they had gone and dashed off down the road desperate not to miss this opportunity. You have to remember that at this point in time none of us were totally convinced he was my father and more importantly the old man and his sons knew nothing of our real reason for contacting them. We had a nice meet up with them, talking about the war and about the friends we had who maybe knew the GIs when they visited down south. Sadly dad's memory is not too good these days, but he did admit to having had some very good times away from camp!

Back to wondering whether it was him I had met and kissed goodbye. Then the silliest thing, the website I had found months ago had 2 pictures of him back in the 1940s in his air force uniform, I showed one of them to my mother. She wasn't sure. I thought she might be being difficult. So it probably wasn't him at all. But he was smiling in that one, so I suddenly thought maybe the second one is easier to see his features. So it was some 3 months after meeting him that I finally showed her the other picture and I typed some info about him I had got from the website to go with it. She said "nice picture, where did I get it from?". I told her the internet. She said she would have to have a look and then I knew I had my positive identification.

Sally with my permission got in touch with one of his sons and explained the situation and what we had discovered. We have all agreed that my dad can't know about me because it would understandably upset his wife. Hence because of the secrecy its difficult at the moment for the sons to accept me. But we are in contact, amicably, that is the main thing. But for how long and how it will work out, I don't know.

I probably would not have found my dad except for that whim that day to search the net (good old Google!). What is more amazing is that the website is no longer there now, so had I looked earlier or later, I would have missed it probably. But now I have pictures of my dad as my mother would have known him and pictures of him here in England last year. Its sad he can't be told about me because as he only has sons he would probably be tickled pink to find he has a daughter. But there you are, you can't have everything, And I got to meet him.

I was lucky, the internet throws up all sorts of stuff. I notice his old squadron website still doesn't have his name listed even though he attended their reunion here last year. So keep plodding at it, if they say they can't find him, then look somewhere else. You know he existed!

2015 Update - Well, still haven't had that great reunion that some of us manage to get so easily from the word GO. Complications - its difficult to rush over to meet your dad if he has family who don't know and mustn't know. So contact was very little, my father died and then much later on his wife also died - the mother of my two half brothers who I met so briefly. But then an invitation to meet up with some of the family girls for the day over in Europe on holiday, two nieces and wife of one of my brothers. Great. Then silence for such a long time that I began to think nothing would ever come of it again. But just before Christmas last, a card arrived - Too long, it said, Why don't you visit us? Well, I did cry for myself. Then we had many reassuring emails, no they don't want DNA test, they are convinced I am my father's daughter. But now I have to wait as my mother is frail, and knows nothing about my being in touch with them. I have explained this to them and they understand, after all I could not visit while their mother could not know about me. It has not been easy, even when I have known who and where. I feel very sad for those in www.gitrace.org who haven't been fortunate enough to track down their fathers. You see even if you find out, it isn't always so straightforward. But I had to keep going with it.