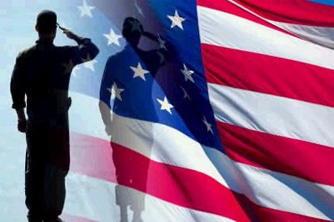 THE DAY THAT ELVIS DIED… ……written for Patricia Terry by Hazel Huscroft

The day Elvis died (August 16th 1977) my mother cried and cried. I knew she liked him but even at my young age of eight, I knew there was something a little different about this kind of crying. A few years passed and I remember seeing an odd photograph that did not quite add up - one of my Nan and Granddad at a Registry Office getting married, but my mam and and dad were there!

So, my mam sat my older brother and me down and told us that her father was actually an American GI and the only thing she knew about him was his name and that she had been told that he had died. She was told this news around the same time that Elvis had died and so it all clicked into place in my head.

My nan would just not discuss this with my mam and the only reason my mam found out was because my mother overheard my nan was having an argument with her husband. So my mam started to ask questions, but as I said earlier she only ever found out his name: Theodore Martindale, and when he died my nan told my mam that that was the end of story!

As you can imagine, it was never the end of the story for my mam, she has spent over 45 years wondering about her father and wishing she had a photo or someone else's memories of him, as by this time she knew she would never have any of her own.

Years passed and life went on, Theodore was mentioned occasionally - I can remember my older brother saying that if he ever had a son he would call him Theo. But I have to admit largely it was forgotten as we thought it was a impossible task to find him.

Little did we all know that for my mam, it was as fresh in her mind as ever. I went on to have a baby girl, everyone remarked how much she was like my mother and then we started to wonder if she was like Theodore.

Mam tried again with nan, but was just fobbed off as usual.

In November 2005, I was sitting reading a copy of 'Bella' magazine, and on the problem page was a letter from a lady which mentioned that she was a GI baby and that she only knew her father's name, just like my own mother. The article recommended a website 'www.gitrace.org'

It was 10pm on a Saturday night when I rang my mam and asked if she wanted me to check the site out. She said "yes" and that she didn't want to bother or upset anyone but at the very least she would like to try and get a photograph of him.

So, armed with what little information we had, I had a look at the website and printed off the search document, but in all the excitement I forgot to put my mam's address on the original letter to NPRC!! It's not something I would usually forget to do - I mean, I am an admin manager but I do believe that fate intervened……….

Just after Christmas I sent another search form away, then my mam received a letter from Dr. Zussblatt from the Military Records Centre. Sally Vincent then came into her own and single-handedly tracked down my grandfather's relatives. As I write this article, we are in the process of emailing these new found relatives and are about to swap pictures.

There have been more tears, but this time tears of joy as my mam is finally going to have the photographs and the memories.