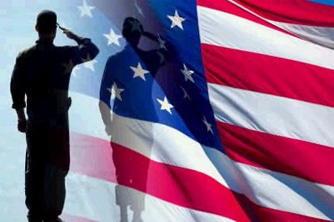 Who Are You? What Are You? Why Are You?
Easy questions, I hear you say – so why ask them?
All you have to do is look at your parents, your off-spring, or your siblings and you will probably see similarities, traits, attitudes, likes and dislikes that mirror your own. You will also probably have a special bond with these relatives even though it is almost impossible to define or pinpoint. Doesn't the saying go that 'blood is thicker than water'?

So why are these questions so difficult for me to answer?

Before I go any further, I will happily state that I was brought up healthily, happily and lovingly by my adoptive parents - but the jigsaw was never quite complete.

I was adopted during the first few months of my life. This was never kept a secret from me and didn't bother me in the slightest because I felt special as they had 'chosen' to bring me up. Having said that, I always felt a little different and as I grew older I would sometimes muse about why I felt the way I did, why I liked the things I did or why I acted in a particular manner as it sometimes seemed to be at odds with the ways of my adoptive parents.

In 1986, my birth mother traced me and we have been in contact ever since, but I did promise myself that I wouldn't consider searching for my birth father whilst my adoptive parents were still alive.

However, in the autumn of 2001, I watched a BBC Panorama documentary about the children of British troops, born after the liberation of Holland at the end of the Second World War. It followed the stories of a number of these Dutch children (now in their 50's) who were trying to find out who their own fathers were. Some of these stories were happy, some sad and some still progressing! Probably the stories that moved me most were those where these children had finally found that their birth fathers had died before they had been able to make contact.

I decided to break my promise, as I didn't want to end up in a similar situation.

Although I didn't say why at the time, I asked my birth mother to remind me of all the facts surrounding my conception and birth. She was very helpful and supplied me with quite a lot of personal information together with an old photograph of my birth father. Subsequently, having left this photo lying around, a number of people including my own son, looked at it and asked why I was dressed in uniform in a black and white photograph!!!

My next move was to see what the internet had to offer, so off I went surfing for quite a few hours at a time. This search led me to the US Embassy Web-Site and a page dedicated to those wishing to trace Military Personnel. On this page I found details of TRACE (Transatlantic Children's Enterprise), a self–help organisation set up to assist the children of American GIs that had been stationed here in the UK during the war and into the 1950's.

I wrote off to TRACE and completed the 'membership form' they supplied.

Pamela Winfield, their President, responded to me with various tips and suggested I read one of the various books she has written on the subject. So down to the local library I went and got hold of a copy of 'Bye, Bye Baby', the story of the social impact left behind by these GIs who had fathered children whilst 'over here'. Nobody knows exactly how many of us there are, but estimates go as high as 100,000.

Having been very moved by Pamela recanting the various experiences of those whose footsteps I was now following, I picked up on a number of her suggestions which led me back to the internet and in particular to the various American telephone directories that are available on-line. With the benefit of knowing my birth father's name and the names of some of his brothers, together with the fact that they originally came from Foley, Alabama, I did stumble across what I thought was one of his brothers, but with only the area and Zip Code for the town. Now came the 'crunch' - Did I have the bottle to follow this through? - Was I really wanting to pursue this quest? Having phoned Pamela for advice, I prepared a very innocuous open letter apologising if I had the wrong person and simply saying that their name had appeared in some family papers I had discovered and that I was wondering what the American connection might be? This letter I then enclosed within another addressed to the Postmaster in Foley, asking whether he could forward the letter onto the addressee if possible.

With some trepidation I went off to the post office in early January and sent my Air Mail letter to the States. At the same time and quite by chance, I hit upon another website belonging to an American Direct Mailing Company. Within this site there was a Q&A session where you could ask about how Zip Codes work. So, I posted an email asking what might be the chances of a letter arriving if simply addressed to a person with just the Zip Code.

Nothing much happen for over a month, then having forgotten that I had even sent the email, I received a reply that said not only had this person received my letter but he would be replying as soon as his brother had travelled in from out-of-state! To say that my pulse went racing would be a gross understatement. I thought – This is It!

Every single day for the following month I waited for the postman to walk up the driveway, hoping that he had one of those blue and red edged envelopes which signify that it's Airmail. Alas nothing arrived.

In March, somewhat deflated, I contacted Pamela at TRACE again and asked what I might try next. Her advice was to contact a Steve Krulin in Florida, who had become a recent 'Friend' of the organisation. Steve had been a GI during the 60's and was now happy to assist anyone with his or her search.

Well, I suddenly found myself on a roller-coaster that wasn't going to stop……..

I emailed Steve on the last Monday in March, asking whether he would be prepared to help. He replied immediately with a 20-questions sheet asking what information I had.

I replied and within 12 hours he was back to me starting his email with:

"Hi John,
Good Morning – I'm 97% sure we've located your father…."

The email went on to detail my father's address, age, date and place of birth, his family and a number of other details. Steve rated it at 97% because he couldn't confirm any physical descriptions !!

Steve continued with:

"Now we have to move into full TRACE mode - using every bit of experience of those who have walked down the road before you…."

Steve was simply inspirational and 110% positive about everything. I asked whether he would 'vet' the letter I was now preparing, to which he willingly agreed. Within another 24 hours we had jointly produced a three page masterpiece that I was about to post to Texas, together with copies of the original b/w photo of my father and a couple of pictures of me, one as I am now and one taken some 15 years ago (which showed quite a resemblance to the Airman in the b/w photo!)

The letter went off to USA on Friday 29 March 2001.

Having stayed up somewhat later than I should have on Monday 16 April - Easter Monday - I emailed Steve sometime after mid-night just to say that nothing had happened. Disconnecting from the internet at 01:15 on what was now Tuesday morning, I climbed the stairs to bed only for the telephone to ring at 01:21 and an American voice at the other end asking me to confirm whether I was Paul Curtis….(my name at birth!)……….It was my father!

No words can describe my feelings, especially when he told me that he had often thought about trying to trace me, but just didn't know where to start or what my situation might be.

We talked for about half an hour and agreed that I would return the call the next night, once we had both had a chance to comprehend this new situation.

No need to say, the next 24 hours were just a blur.

I phoned my father back sometime after midnight the following evening and the conversation went extremely well. This included me telling him that I had in fact already planned to visit my birth mother that following weekend, originally to just prime her to the fact that I was beginning my search (not to say that I had already been contacted by him!).

A couple of Sundays later, fate took over after a dear friend of mine told her brother-in-law my story – (he's a 1st Officer with British Airways). He said that he was actually scheduled to fly to Dallas/Fort Worth the very next Thursday and if my wife and I could get on the flight he would make sure we were looked after!.

PANIC – What do we do? – How much would it cost? – Would we be welcome at such short notice? – Could we get time off work?……

Well, the following three days were manic, but we did get on that flight….and we were very well looked after.

10 hours later, we were in DFW Airport and being met by my birth father for the very first time!

We stayed a week, met my 'new' brother and sister, together with their families and also one of my 'new' uncles.

And on the last day, he handed me a key to his house saying that it would be useful for future visits!

All the jigsaw pieces are now in place and all the unanswered questions resolved….

I now know who I am!

All I can say is don't delay - It might be too late. If it works as well as it has for me – it's fantastic, but if it doesn't quite work out the way you want it, remember that you are still who you are and nothing is lost!

John

Postscript - In March 2004, just 3 years after I found my Dad, he was killed in a car crash. Although I consider myself lucky to have met him 3 times and now have a marvellous American family as well, there is nothing to replace the void that this tragedy has created, as I was so looking forward to developing our relationship further in the forthcoming years. Yet again, I would implore everyone not to leave it too late.