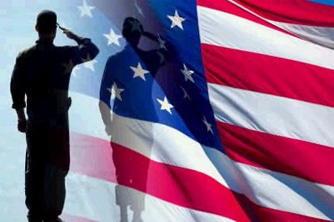 Hello Dad!
When my family moved out of London during the blitz down to Paignton, Devon, with sickness caused by bombing, it was more comfortable than their Anderson shelter in the back garden.

My mother, then 17 years old joined the Land Army and was sent to the countryside working on farms and in the fields.

On a summer's day in 1944 a Dakota overhead spilled out paratroopers training and an 20 year old GI called Robert Probst landed near my mother.

He was billeted at Torquay and practiced around the Devon area and told her he had been in the D-Day landings. A romance blossomed and my mother fell pregnant with me and I came along in April 1945.

When he denied I was his, he was quickly posted away and soon sent back to the States, as it turned out he was already married at 16 years.

My mum met and married my adopted dad when I was 5 years but I was always left with my grandparents until I was 11 years old.I then lived with mum and at the age of 14 years changed my name from Probst to Baldwin to become a new family. I was then told that my biological dad was an American GI and my adolescent world began to turn upside down.

I was unhappy at home and joined H.M. Forces as a boy entrant to see the World.

After leaving the services and feeling unsettled, I decided to visit my girlfriend in Gibraltar, packing my suitcase and unknowingly leaving England for the last time.

I found happiness and we got married and I told my wife I was half American.

Over the years being out of contact with UK and not knowing I was able to get help finding GI dads, I began a prolonged search and my Cousin in UK tried helping me and made enquires by contacting the American Embassy and Shirley McGlade in this search.

After being told to write to the Spanish Salvation Army in Madrid, (nearest contact) which I did and sending stamp addressed envelopes to Probsts all over Pennsylvania I still came up with nothing after 3 years.

I had visited our small library and looked in vain for information that was not there.

It was luck or fate when I spotted the Trace website on a document at home a year ago and getting myself a computer and by trial and error, learnt to communicate and connected to Trace and it was encouraging to see both flags fluttering and showing I was not alone anymore and others were searching too.

From then on being advised what to do and sending for adoption papers after counselling and still finding no details about my GI dad, it was beginning to look impossible.

Meanwhile I searched all the war memorials and cemeteries expecting to find a gravestone and unknowingly looking for a dad whose age and middle name turned out to be different.

Thanks to my friends and supporters on Trace who continued to encourage me and with the help of Niels Zusblatt in the Records Office in Missouri, just before Easter, my allocated helper Sally, hit the jackpot and found my dad still alive with his wife and a whole new family way down in North Carolina.

With tact and expertise Sally approached a very difficult situation and succeeded in me being able to contact my new brother who dealt and handled wisely the surprising news and with emails and phone calls, a flight date was confirmed and the road ahead was clear for a journey of a lifetime.

Little did I know, what wonderful things lay ahead as my destiny unfolded.

I asked my brother-in-law Tony to accompany me and we flew from Gibraltar to London and stayed overnight at Gatwick and on 8th June, 2004 we flew to Raleigh/Durham Airport in North Carolina and my new family were there to greet us. It was a wonderful moment in time as I met my Dad after 60 years and hugged him for the first time and an emotional moment for everyone. My new brother had booked a motel and we spent three weeks out with the family. Dad took me to the Airborne museums where he explained his part in D-Day, parachuting in with the 101st and his fighting experiences on the Cherbourg peninsular and with the 11th Airborne in the Philippines and New Guinea.

I sat spellbound as he told me of his lucky escapes throughout his life and how he had joined the 82nd after the War and spent a distinguished career in the Airborne.

Although my dad is now suffering from Parkinson's disease, he still gets around and told me he was glad I found him.

It had been a lifetime of wondering what had happened to him after all these years and said I wanted to find out my roots and identity.

All those unanswered questions fell into place and it had been well worth the effort tosearch for my other half.

We spent time with my brother and sister's families, relations and friends and it was one of the happiest times in my life finding dad and a whole family.

We have exchanged photos from childhood and all those blank years filled in and a lifetime of catching up. Even though we had been born in a time of World War that had ended 60 years ago, we were still hungry to know where and what had happened to our GI dads.

I always blamed the war and not the people and given a special time with my Dad and for this I am very thankful to Trace and all those connected.

John Baldwin.